Damped Sound Insulation Paint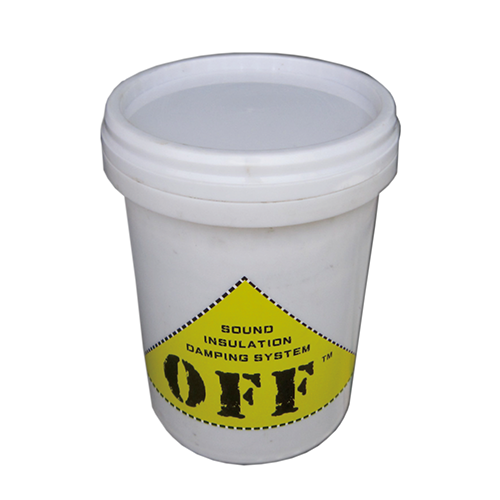 High solid water-based adhesive elastic vibration damping paint.
Different from the conventional damping material, F-1000 is a kind of low-density product, which has high damping performance on the premise of low dry film weight. With the vibration absorption, viscosity (energy dissipation) and spring (energy storage) characteristics, the vibration energy is absorbed into the material and converted into the heat.
The product has a unique optimized formula, and all parameters are superior to similar products. The special vibration damping property increases quick-drying performance, usability, environment-protection performance, and fire resistance.
Effectively reduces the resonance, ensures that the resonance effect is reduced and the transmission loss is increased, obviously controls the resonant frequency of the raw base material and improves the sound reduction index.
Follows the IMO A653 standard and CE certification (MED B) and reaches the zero grade quality requirements of BS476.6 and BS476.7.
The product is a key choice for the environment with strict additional weight requirements, such as steel structure building roofs, airplanes, yachts, vehicles, and trains, etc.
No effluent (thixotropy)
Excellent adhesive ability to aluminum and other metals
Solidified rigid brittle-resistant surface
Flame retardant, nontoxic and environmental-friendly
Wide range of operating temperature and frequency Air gun spraying,air-free spraying, spraying and rolling construction
High performance, light weight,special formulation of composite water-based damping material, easy application and maximum performance utilization
Has excellent fire resistance and meets the international yacht fire control standard.
Water-based and easy to use and clear.
Lightest weight and best performance vibration-damping product.
Suitable for adverse outdoor places.
Increases transmission loss and obviously eliminates the resonant sound.
Suitable for application environments with high weight requirements.
Ceilings of steel structures such as airports, stations, wharves, stadiums, etc.
Laying of steel structure stairs and metal bottom plates.
Engine compartments, ship compartments, decks and ship compartment walls.
Active vibration reduction and passive noise reduction of airplanes, trains and vehicle carriages.
Chariot, truck chassis and outer cover of excavating machinery.
Outer casing of mechanical equipment causing sound pollution.
F-1000 is a highly adhesive product specially customized for the base materials which are difficult to adhere such as plain lead, so as to provide sufficient basic surface treatment.
Clear all dust, dirt, oil, grease, rust, release agent, etc. on the surface.
Clean the surface with the wire brush. It is suggested to use grinding sand and abrasive paper to polish the surface.
The proper degreasing scheme is adopted to degrease the surface.
It is suggested to spray primer on the surface of the iron base plate to prevent thin rust.
Before use, the product must be completely mixed up. If the agitator is used, the product must be mixed until it is smooth, pure white and consistent.
If necessary, the product can be added with 0.3% water to change viscosity.
The construction temperature is over 15° C, and the metal temperature is more than 10°C.
Under cold conditioning, the base plate can keep dry and warm.
Forced ventilation is conducive to coating drying, and air should move in or out in the drying process.
Spraying
Air-free and air spraying system (see below chart).
Brushing
Suggest that the product be added with 0.3% water per kilogram. It will help to use easily and be smooth in the application. The nylon brush with the thickness of 100 mm is used to load the sound insulation paint and brush shortly. The application layer thickness is about 2-3mm to avoid coating back and forth to get thinning.
Roller
Suggest that product be added with 0.3% water per kilogram. It will help to use easily and be smooth in the application.
Short rag rolling wheel
The ways of rolling, short brushing and transverse rolling on the wall surface are adopted to cause thinning. Gentle brushing is adopted for the leakage part.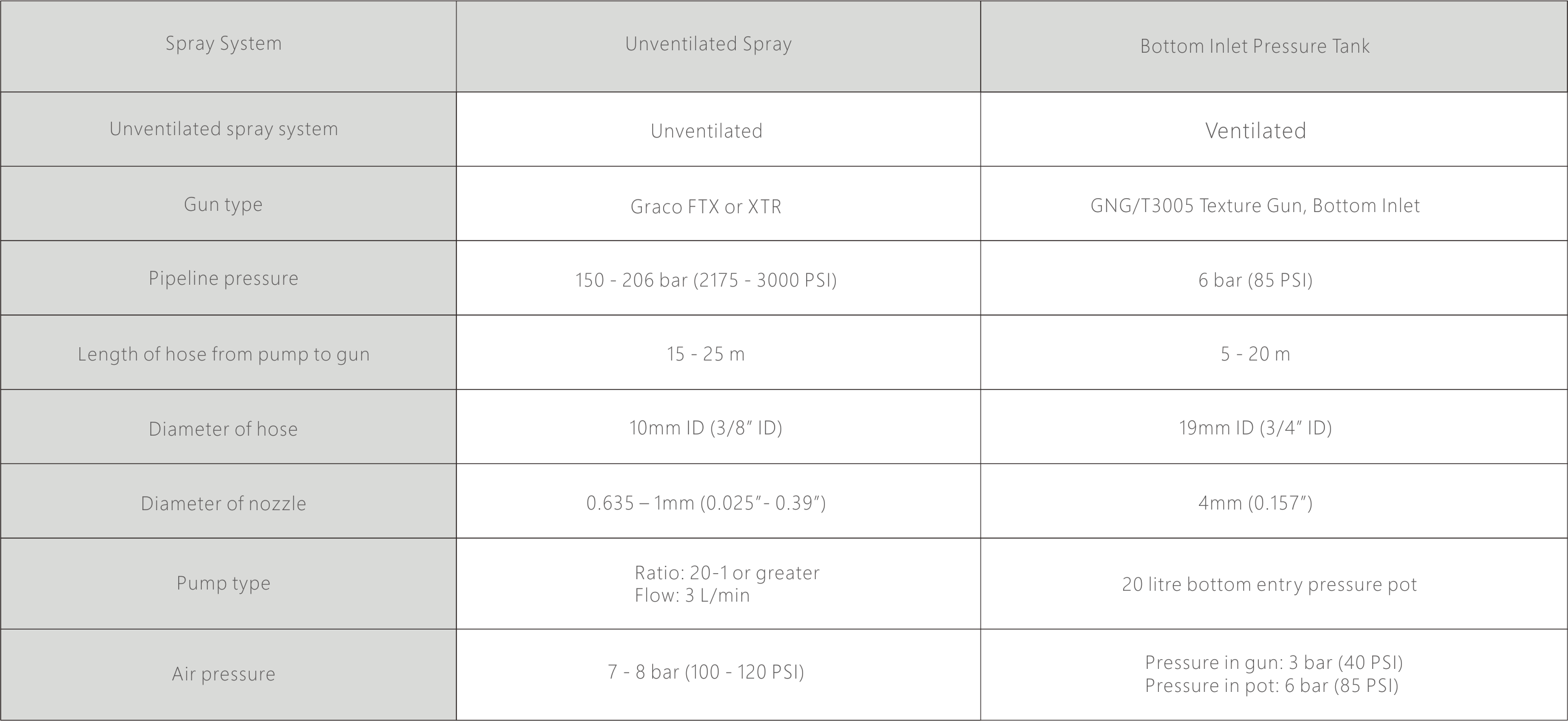 The above data is only used for reference. It is necessary to carry out the full test prior to practical application on site.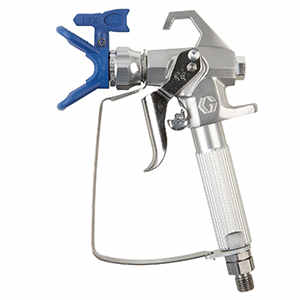 Graco FTx Airless Spray Gun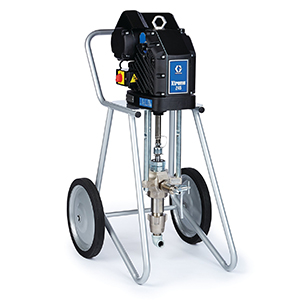 Bare Z45 Electric High Pressure Airless Sprayer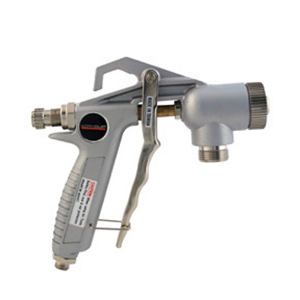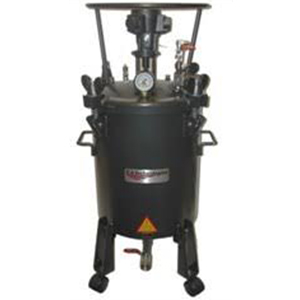 Application rate and coverage
Maximum wet film structure of sound insulation paint: 3mm per layer.
Coverage ratio of wet layer: 1 mm per 1.8kg/m².
Coverage ratio of dry layer: 1 mm per 1.5kg/m².
Aluminum thickness of wet layer : more than 0.7 x base thickness.
Iron thickness of wet layer: more than 1.4 x base thickness.
Construction cleaning and safety
The equipment is easy to clean with water
Keep ventilated in the limit area.
The personal protection equipment include eye protection devices, gloves and protective clothings.
Choice Of Products
There are three colors for reference: creamy-white, gray and dark gray.
There are two capacity standards: 20kg/tank and 300kg/tank, and the product is supplied as required.
Sound Insulation Performance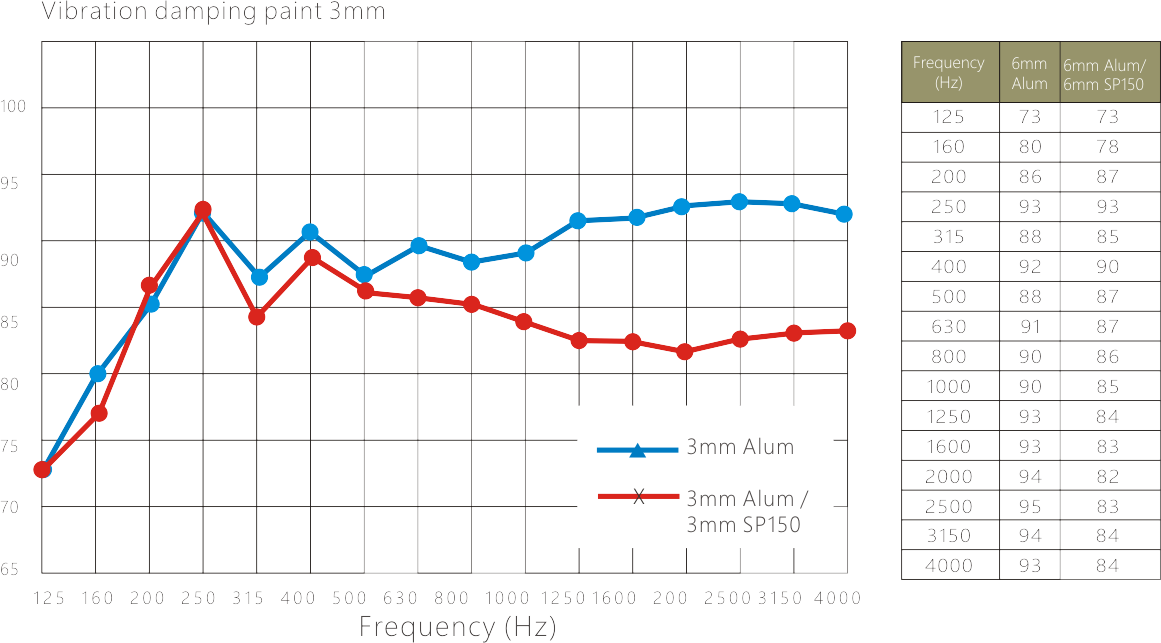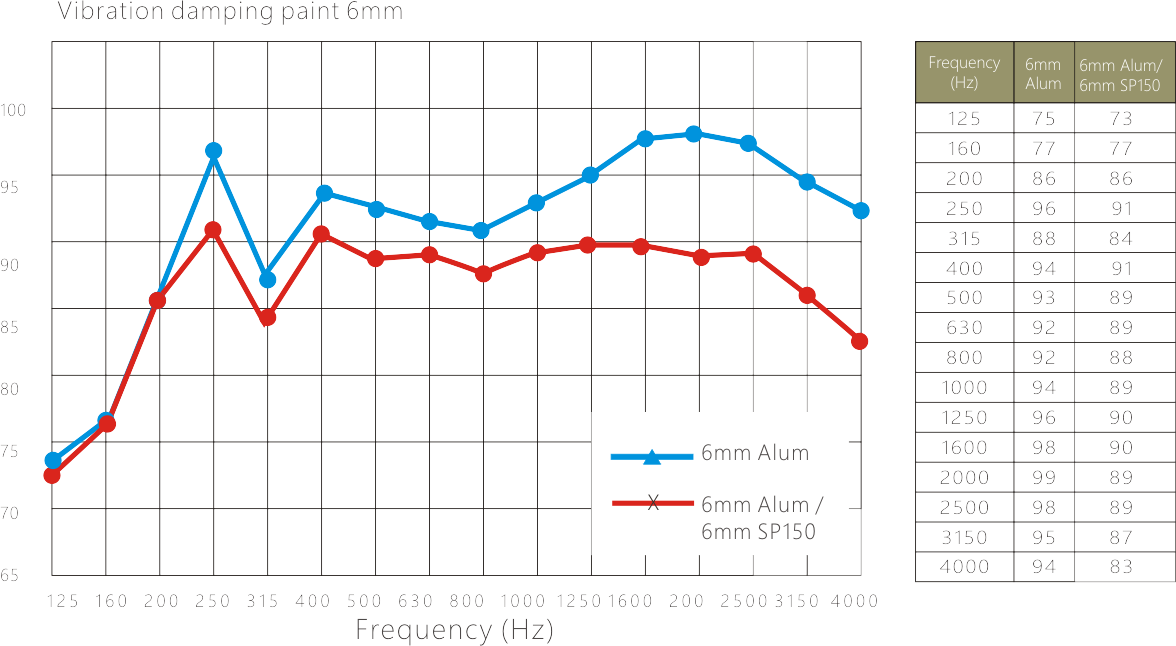 Vibration Damping Features