Residential Ceiling Sound Insulation Solutions
Noise through Ceiling
The impact noise from upstairs children playing balls and marbles, throwing things, and the inevitable table and chair moving noise and footsteps above, all these bring disturbance and injury to our daily life.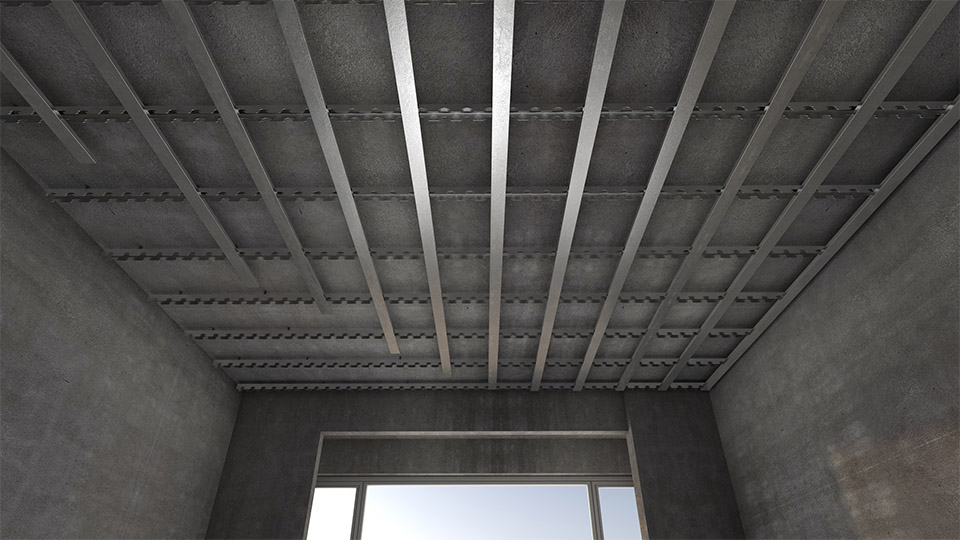 Step 1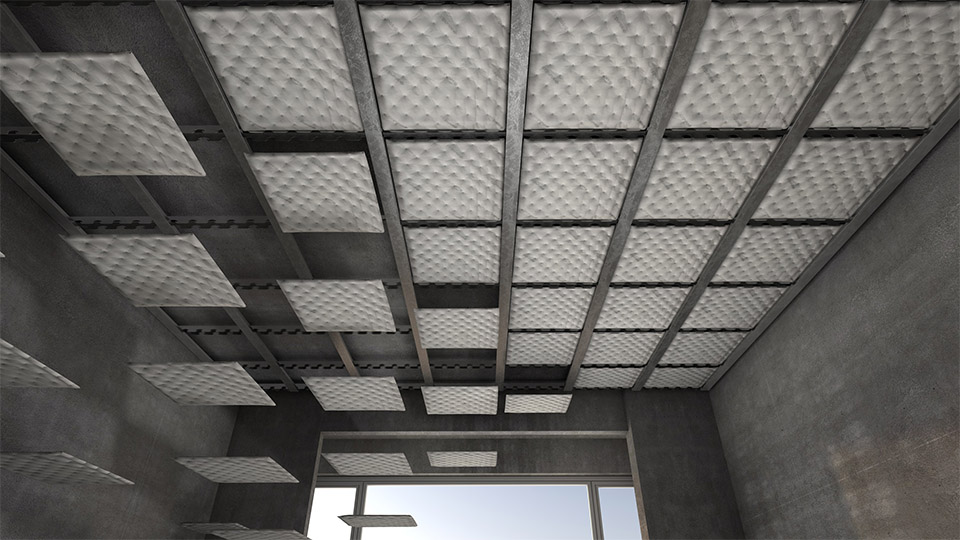 Step 2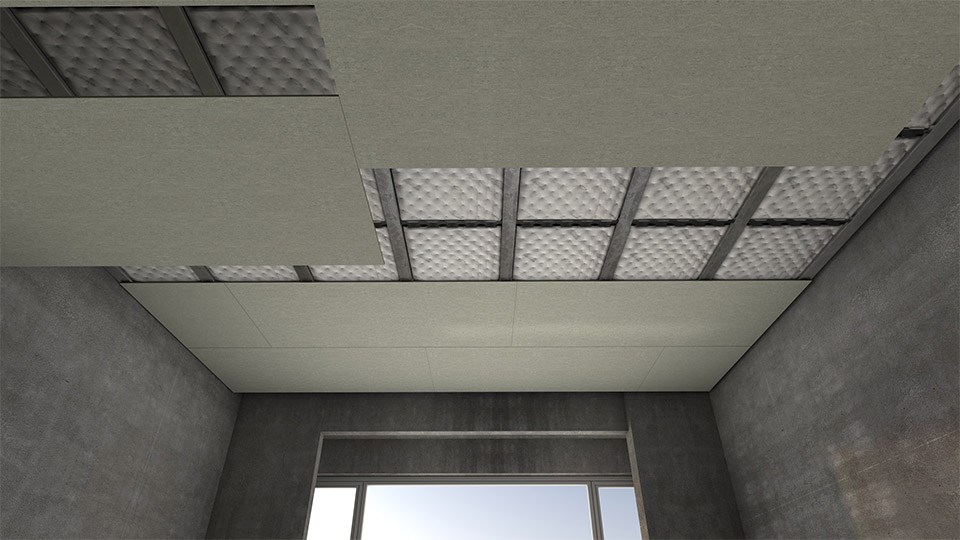 Step 3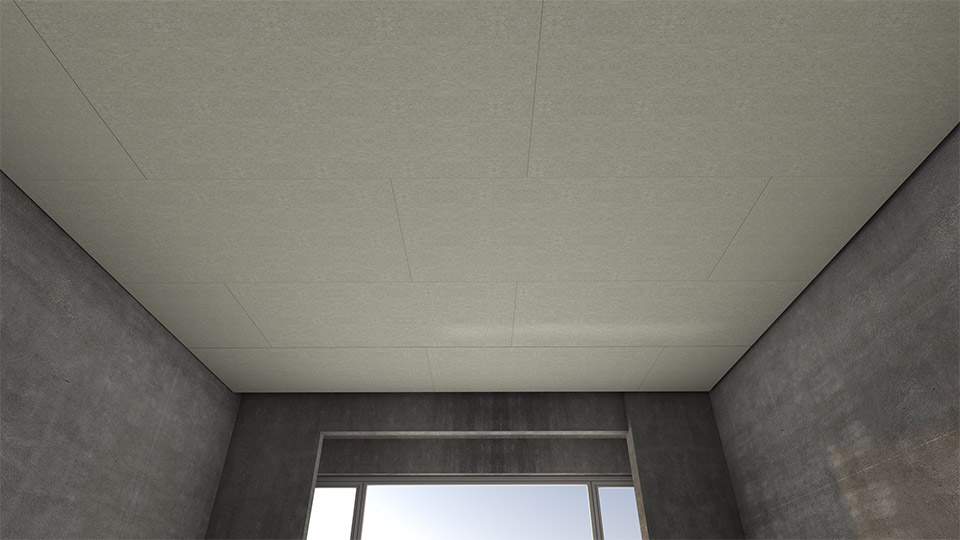 Step 4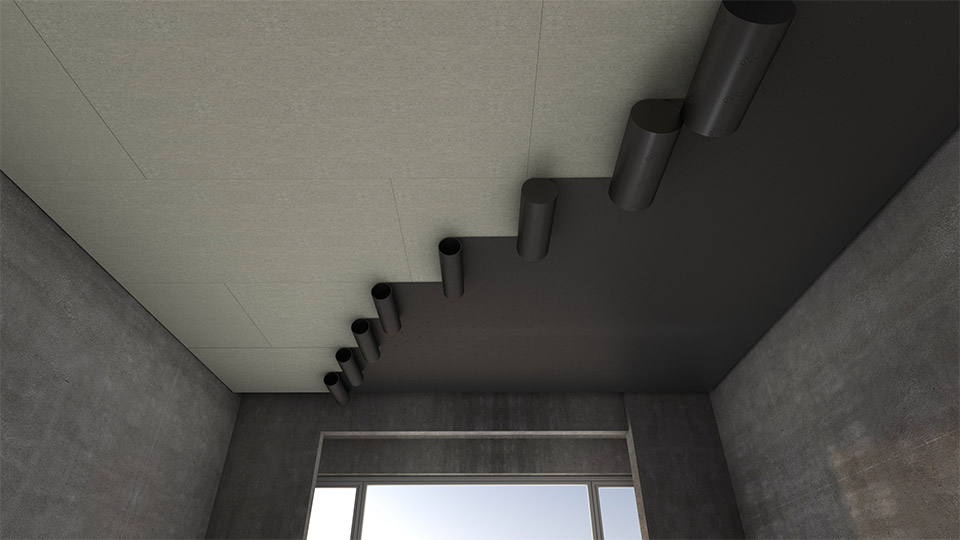 Step 5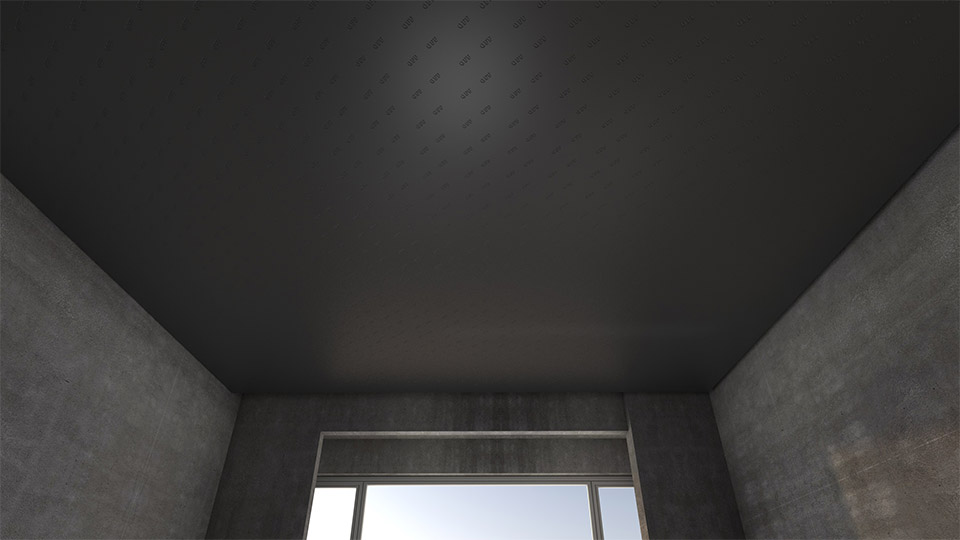 Step 6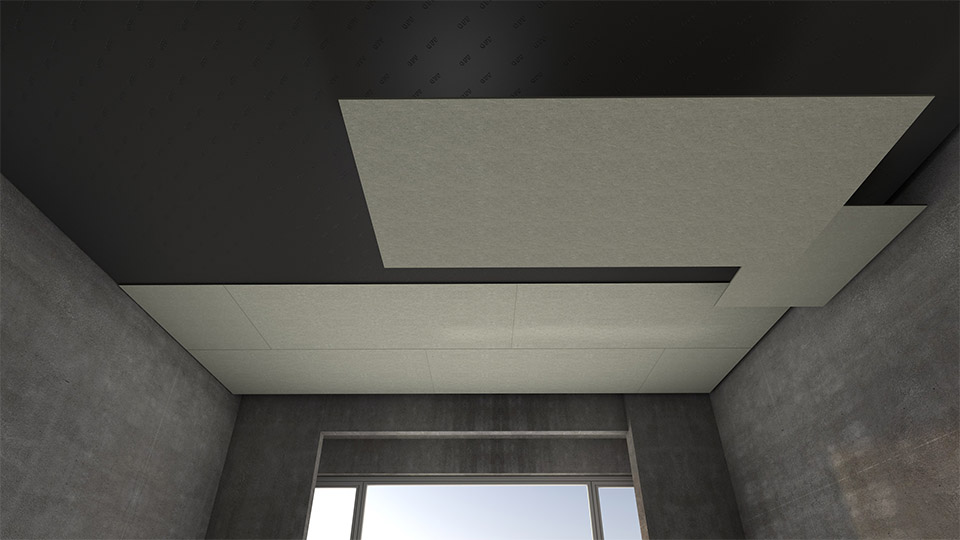 Step 7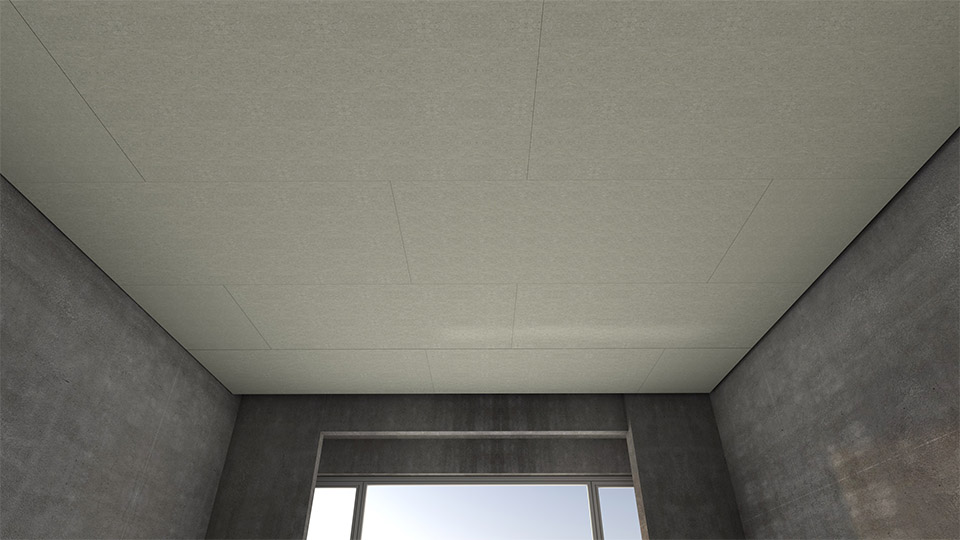 Step 8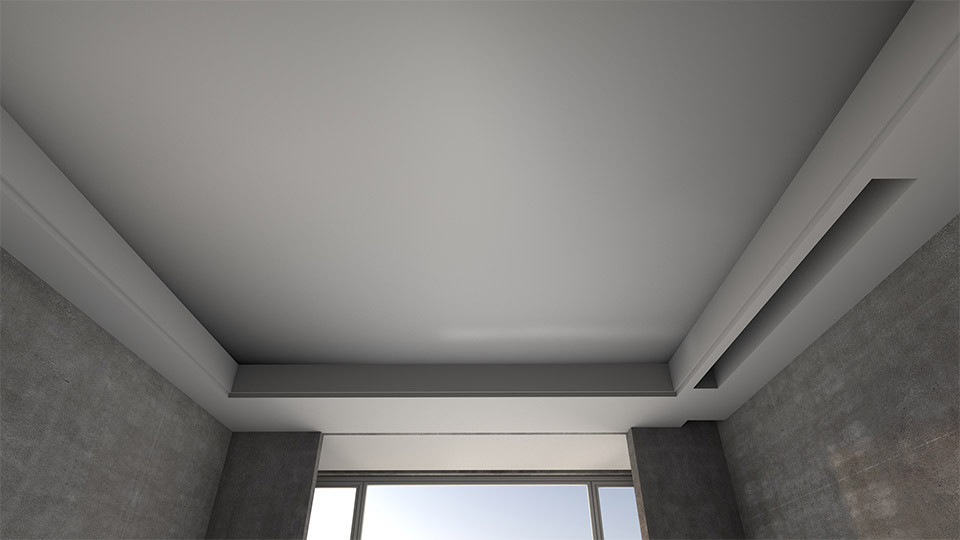 Step 9
This ceiling sound Insulation structure, supported by standard steel keel system, will be less than 50 kg/m² 10-12 mm calcium silicate boards as the baseboard fixing to the steel keel system and the Soundbox Sound Insulation Felt fixing in between, then 10-12 mm gypsum board as the surface board, an effective sandwich structure is easily completed. Soundbox Sound-absorbing Wool filling the cavity; staggered installation of the calcium silicate boards and the gypsum boards Sealing the gaps properly with G600 Sound Insulation Glue.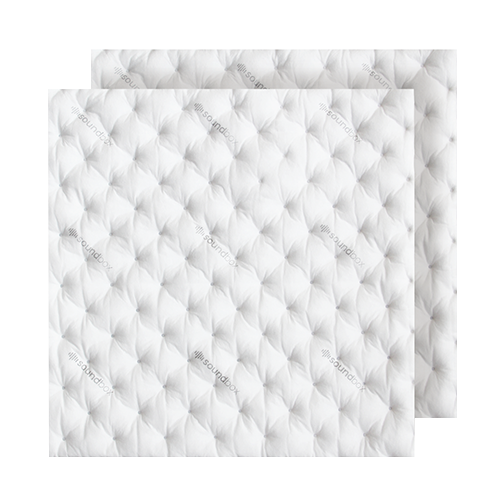 Product name:
Byer Acoustic Fiber Wool
Model:
BE500
Specification:
W495 x H495 x T25mm
Weight:
500g/m²
The polyester fiber sound absorption board is based on the theory of perforated materials sound absorption. There are a large number of small interconnected holes inside the polyester fiber sound absorption board materials, and the sound wave can go deep inside the materials through these holes and turns the sound energy to be heat energy by means of friction with the materials. It is a type of perforated sound absorbing materials.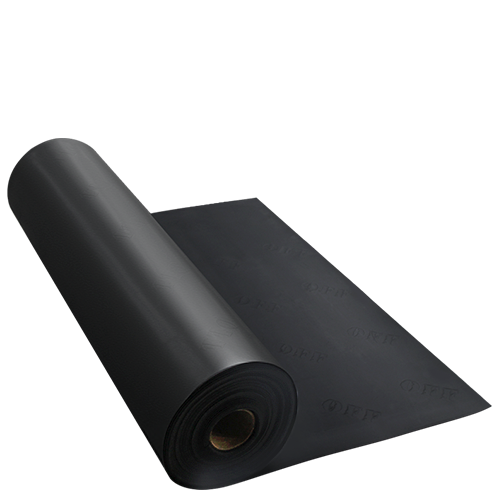 Product name:
High polymer sound insulation felt
Model:
F10 / F20 / F30
Specification:
F10 – W610 x L12000 x T1.0mm
F20 – W610 x L6000 x T2.0mm
F30 – W610 x L4000 x T3.0mm
Weight:
18kg/roll
High Polymer sound insulation felt is a high performance and high-quality polymer sound insulation felt with excellent transmission loss. It is made of environmental protection materials and renewable polymer containing no halogen, It does not contain formaldehyde, benzene, asbestos, radioactive substances and other constituents harmful to the human body and does not contain substances depleting ozone, thereby fully meeting the international volatile organic compound emission standards.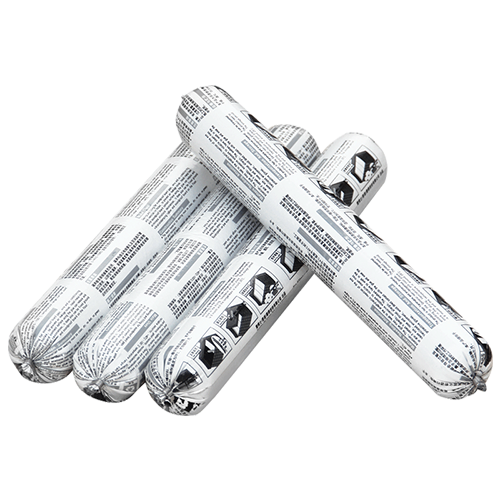 Product name:
Acoustic damping sealing glue
Model:
G600
Specification:
300 x Φ50mm
Weight:
600ml
The formula characteristics are effectively used for sealing the joints of the inorganic material boards and fixing the material, rubber and other materials with the vibration damping adhesive. There is no corrosion to the organic and inorganic materials, metal and rubber. The aging resistance is excellent, the adhesive property is good for multiple base materials, the moisture resistance and the high-low temperature adaptability are strong (use in the temperature range of -20°C to 100°C), and the performance is steady and reliable.