Residential Wardrobe Sound Insulation
Noise through Wardrobe
The built-in wardrobe utilizes space well, but sacrifices privacy. The noise transmission problem thus generated now become a painful nightmare for many families. It is painful to hear the frequent noise while hoping to get some good rest.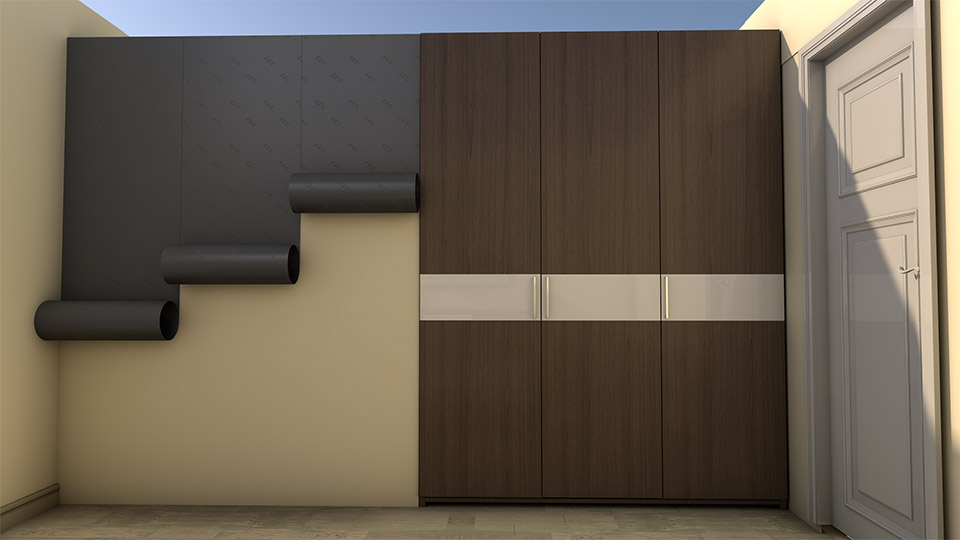 Step 1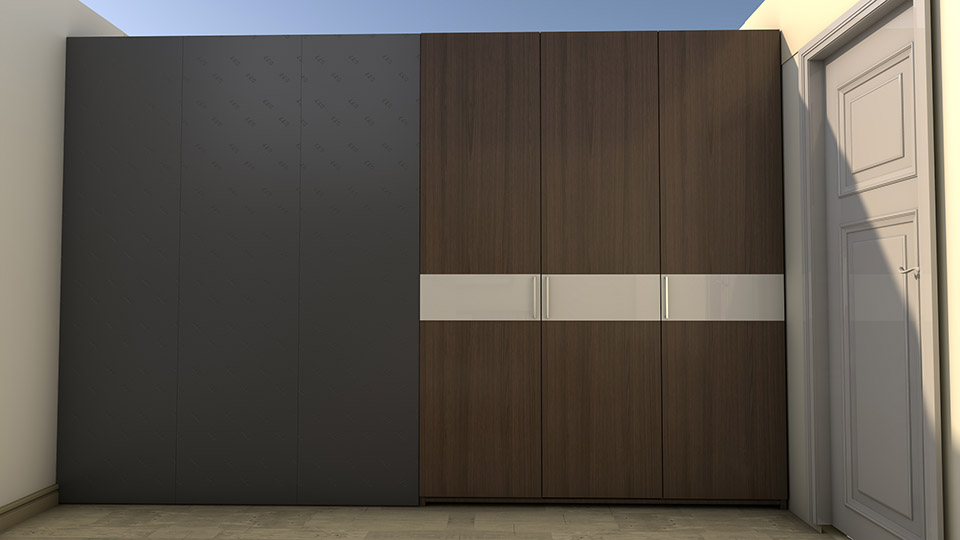 Step 2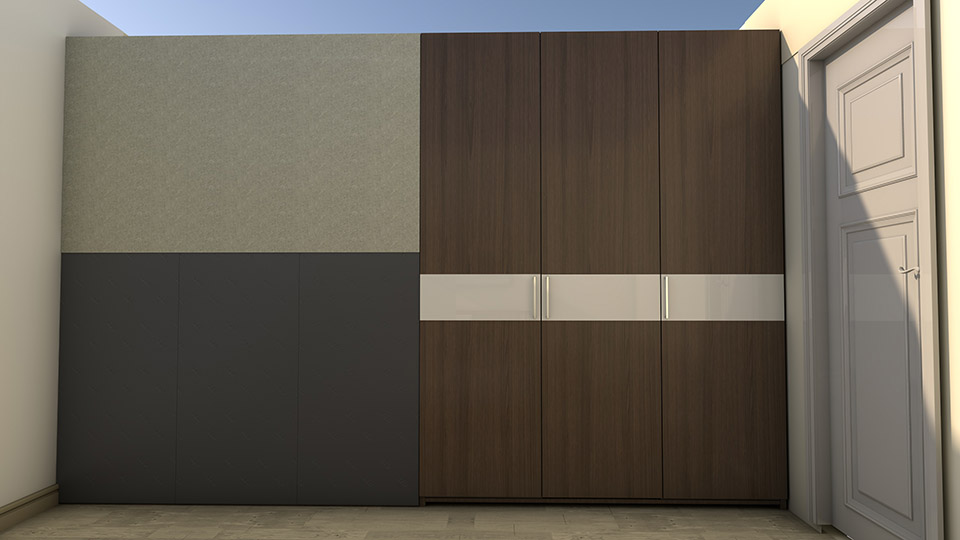 Step 3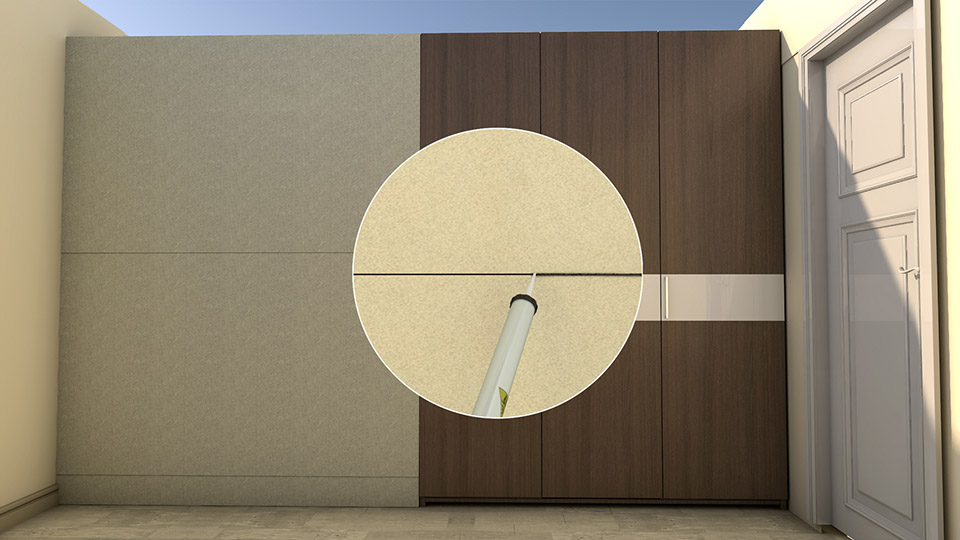 Step 4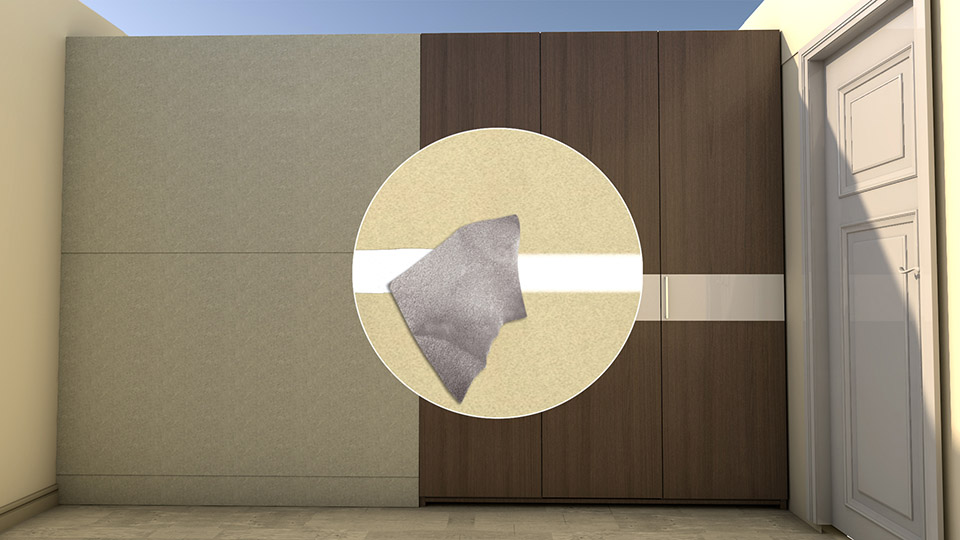 Step 5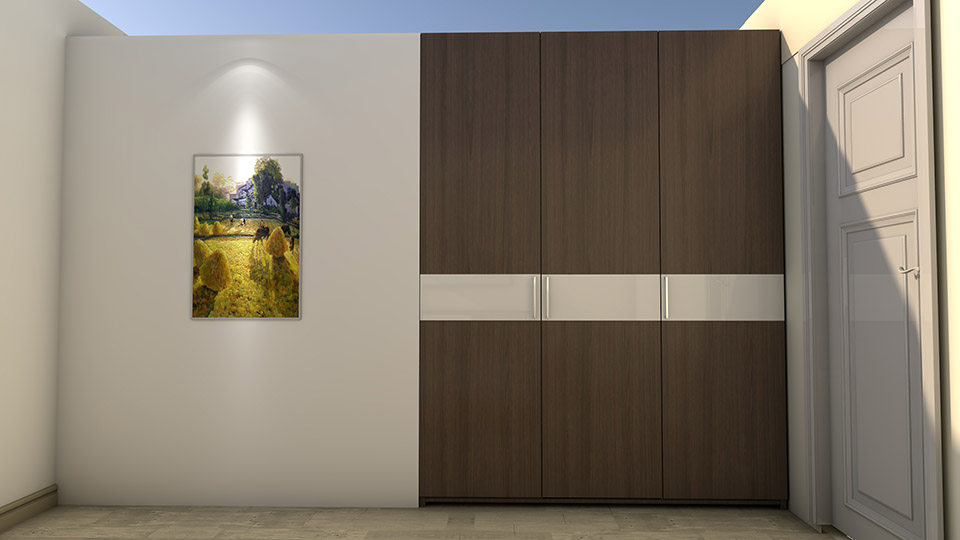 Step 6
10-12 mm thick calcium silicate board is suggested to use for covering the Sound Insulation Felt Staggered installation required for enhancing the structure and reduce noise leakage at most And the gaps between the boards should be sealed with G600 Sound Insulation Glue. After this, the decoration surface can be constructed as usual.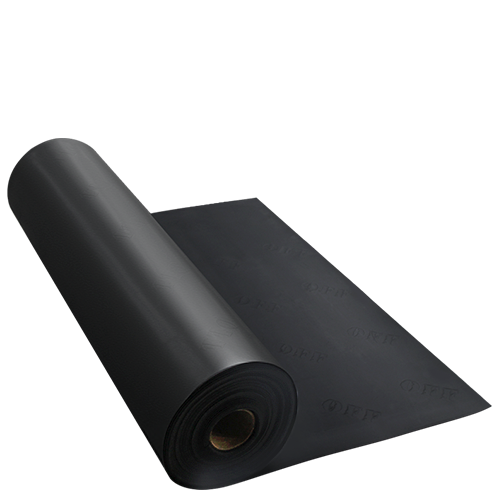 Product name:
High polymer sound insulation felt
Model:
F10 / F20 / F30
Specification:
F10 – W610 x L12000 x T1.0mm
F20 – W610 x L6000 x T2.0mm
F30 – W610 x L4000 x T3.0mm
Weight:
18kg/roll
High Polymer sound insulation felt is a high performance and high-quality polymer sound insulation felt with excellent transmission loss. It is made of environmental protection materials and renewable polymer containing no halogen, It does not contain formaldehyde, benzene, asbestos, radioactive substances and other constituents harmful to the human body and does not contain substances depleting ozone, thereby fully meeting the international volatile organic compound emission standards.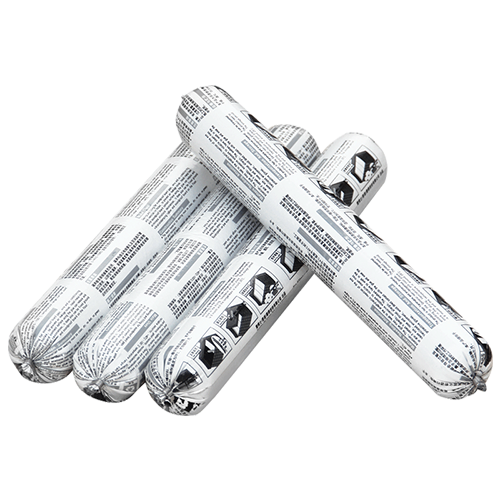 Product name:
Acoustic damping sealing glue
Model:
G600
Specification:
300 x Φ50mm
Weight:
600ml
The formula characteristics are effectively used for sealing the joints of the inorganic material boards and fixing the material, rubber and other materials with the vibration damping adhesive. There is no corrosion to the organic and inorganic materials, metal and rubber. The aging resistance is excellent, the adhesive property is good for multiple base materials, the moisture resistance and the high-low temperature adaptability are strong (use in the temperature range of -20°C to 100°C), and the performance is steady and reliable.