Hotel Exhaust Fan Sound Insulation Solutions
Noise from Exhaust Fan
Ventilator is vital for air circulation, especially for toilets. However, traditional ventilators are noisy. Soundbox Silence Ventilator is designed to solve this problem.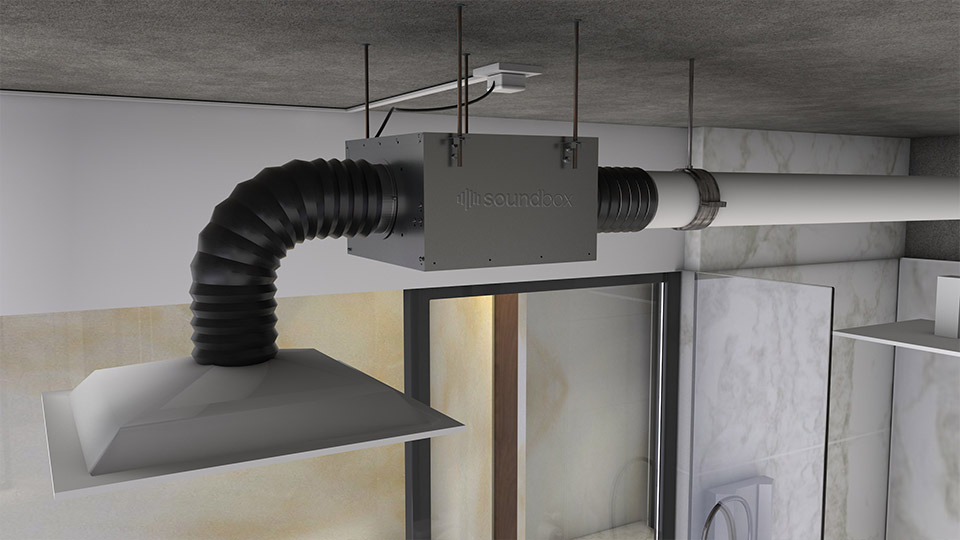 Step 1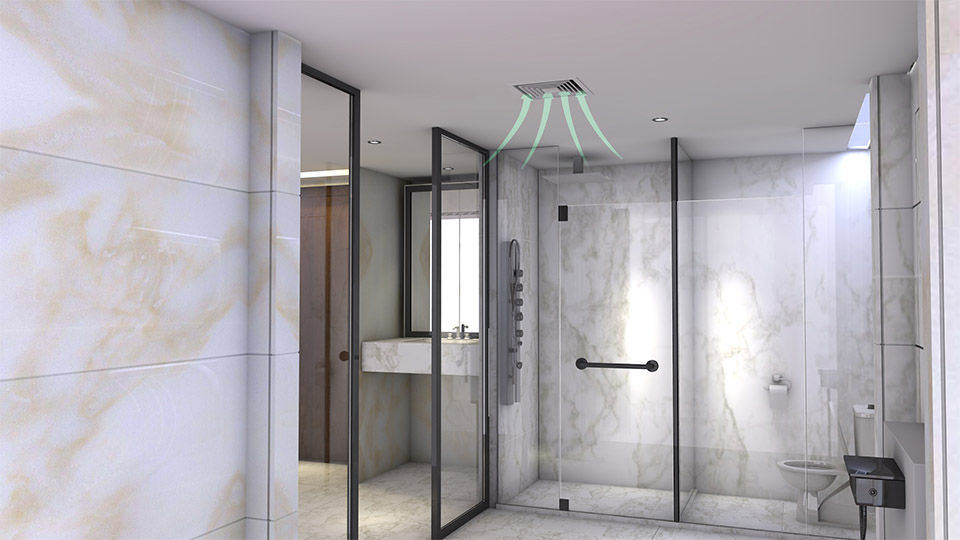 Step 2
When installing Ceiling Ventilator, the angle of the duct should be more than 135º, and the length should be less than 3 meters.
Not meeting these requirements will result in the reduction of air circulation and increase of noise level.
Installation details refer to the corresponding model in the instructions.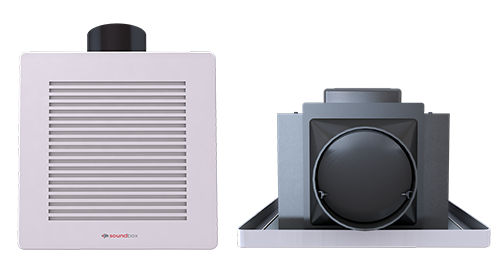 Product name:
Ceiling type silent ventilator
Model:
P230X
SPL:
27dB
Air circulation volume:
80m³/h
Application area:
2-4m²
Inner diameter:
Φ100mm
Net weight:
1.5kg
Installed size:
D180 x W180 x H170mm
Surface size:
D230 x W230 x H18mm
Rated power:
12W
Power adapt:
220V/50Hz
Soundbox Silent ventilator has the advantages of being low power consumption, low heat due to the super mute motor (>8000 hours of life span), low hydraulic resistance fan, and ABS as main structure to reduce resonance.