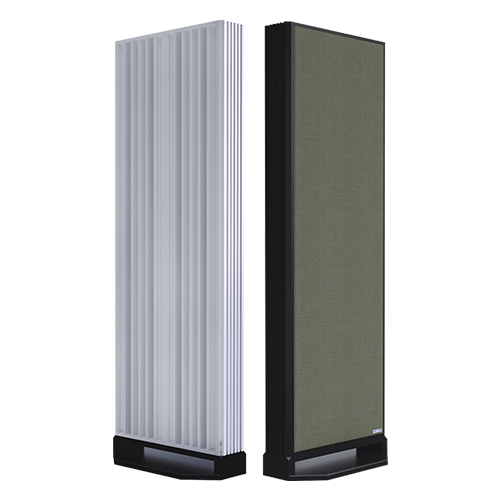 Take the edge off the noise in your room with this dual purpose sound absorption and diffusion combo
The AQ1000S is a shoo-in for the best equipment when it comes to providing twofold sound solution—you'll get not just a sound absorption feature but a diffusion capability as well. Its side A has three cavities that are especially designed to absorb a wide range of sound frequencies. Its side B, on the other hand, is made of a solid wood structure that diffuses sound impressively.
More than just these awesome features, its base is able to meet the anti-resonance standard for Hi-Fi rooms for better sound detail and clarity.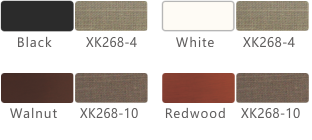 Solid wood formation Side A is with three different specially designed cavities to absorb sound in wide range frequency. B side is an organized solid wood diffusion structure based on QRD. The base is the one meets anti-resonance standard for HiFi rooms.
Acoustical fabric for sound absorption; Diffusion side: Solid wood
(Please refer to color chart for details)
In accordance with international E0 standard
1600mm (H) x 600mm (W) x 150mm (T)
Suits for controlling reverberation time and standing waves at the corner in small rooms, for example, listening rooms, studio and home theater. Moreover, it does well in sound absorption and diffusion when sound is being reflected.
Sound absorption coefficient: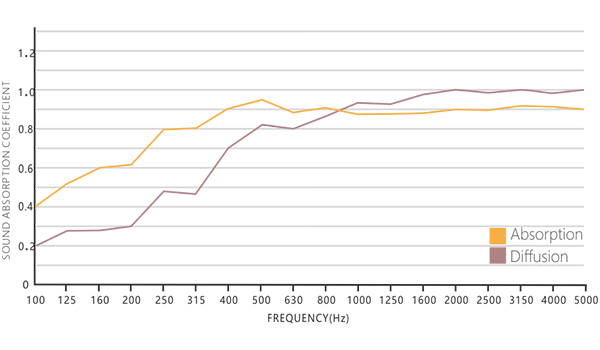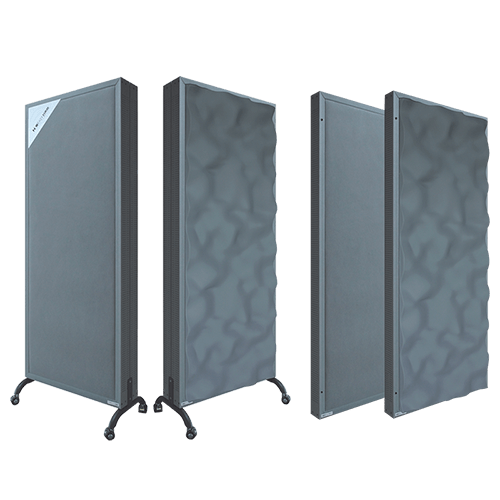 Portable acoustic solution for controlling outdoor sound issues
The AQ1000H/HD Movable Acoustic Baffle is the perfect answer to outdoor areas that need to solve sound problems such as fluttering echoes, lengthy reverberation times, and standing waves, to mention just a few.
More than its dual action sides that absorb and diffuse sound, it can be easily moved around to fit the specific sound needs of any open air or indoor venue. Portable and convenient, it's perfect for use on churches, concerts, music halls, and rehearsal spaces!

A patented metal frame that is anti sound reflection & resonance and anti oxidation treated;
Side A performs excellently in absorbing sound in all frequency.
Side B–The MLS diffusing cloud is made by HIPS forming process.
Ultramicropore glass fiber in different density. Green treatment without any formaldehyde emission.
1)Acoustical fabric for sound absorption;
2)Diffusion side: PU Matte painting (Please refer to color chart for details)
In accordance with international E0 standard
AQ1000H – 2100mm (H) x 800mm (W) x 200mm (T)
AQ1000HD – 2000mm (H) x 800mm (W) x 100mm (T)
AQ1000H – 28kg
AQ1000HD – 15.5kg
1000H – A semi-enveloped acoustic absorbing shell for portable stage
1000HD – A hanging acoustic absorbing shell
Movable acoustic baffle help to control long reverberation time, fluttering echo, parallel sound reflection and standing wave in medium frequency for churches, halls, multi-functional rooms, and studio. Meanwhile, it's a quick outdoor acoustic shell solution.
Sound absorption coefficient: